Customer Notifications
Notifications are an essential way to connect directly to your customers. We've created a vast catalog of alerts a user can receive directly on their device, this can be in the form of a text or app notification. Customers can also choose which notifications they want to receive. For instance if a customer only wants to be alerted about edibles they can choose to ignore notifications from any other product category like flower or concentrates. Are edibles not legally allowed within your state than no problem, we can customize everything. Some of the other notifications that are very useful is alerting a customer when the order is ready to be picked up. Once an order is placed by a customer from the app they will then receive a new notification when the order is ready. This is a great way to stream line business and avoid having long queues in the lobby or out the door.
Possibilities become endless when your dispensary has a mobile app. Notifications, videos and even FAQs can all be included. No need to worry about the maintenance. We'll take care of all the work when it comes to keeping it updated and accessible in the stores. One of the main features of the mobile app is the listing of your seed-to-sale inventory into a shopping cart menu. This will be pulled real-time from your existing Metrc system allowing customer at a touch of a button to find out what the dispensary has available. From here the menu has the ability to sort by various filters including strain type, price, thc percentage, product name and many more. The customers will also have the ability to order products directly from the app! This can shorten the wait time for customers by 85%.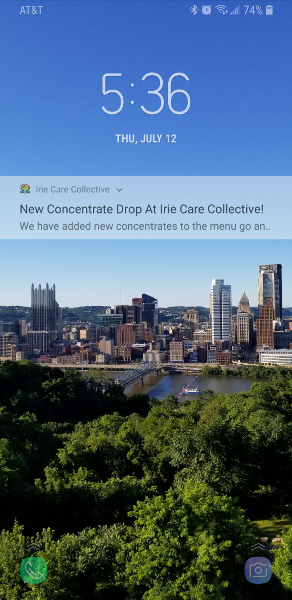 Cost effective option to reaching your customers

Paying for a text messaging service can be very costly. Over time each message sent can add up to enormous monthly bills. Notifications solve this problem in many ways by cutting the cost to almost zero. Contact us to find out more!

Alert customers when new products are added

In today's cutting edge world your customers will expect nothing but real time information when viewing a list of your available products. Don't worry we are experts at solving this problem.

Customers can now be notified real time when specific items are restocked

An app is an amazing way to directly connect your dispensary to the customers. Send notifications directly to their device when new products arrive or even when an order is ready for pick up.

Notify customers of special promos

Alert your customers when discounts or promotions are available. No need to worry about costly text messages.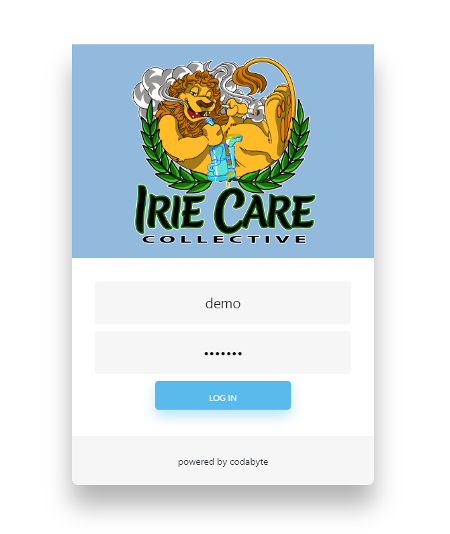 Custom Notification Portal

The notification service includes a custom portal which provides your company the ability to login and send custom notifications at any time. This feature will allow you to reach your customers/patients at an instance. Notifications can be sent per individual or to a group.

Create Multiple User Accounts

Get up to 10 user accounts for your employees. Each employee will then be able to login and view a history all notifications sent that day, week or even year.

Total Notifications

We provide 3 different notification packages. Each package varies in the amount of user accounts and total number of notifications allowed per month. All notifications sent can be tracked via the dashboard within the portal application.

Schedule Notifications

We know your time is limited, so we want to prevent you from always having to login to send notifications. Our scheduling feature allows you to send notifications in the future based off the time and day you specify.