Our Services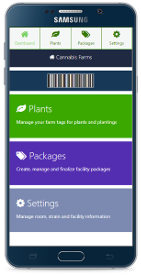 Now that States have implemented track-and-trace systems, farmers need a faster way to push their data in order to stay compliant. Our app has streamlined the process and integrated a barcode scanner to help get the job done.
More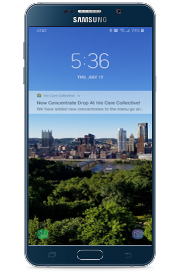 Notifications are some of the most important ways to reach your customers real time. Once the customer installs the app they can now receive a wide variety of information including new drops, specials and store availability.
More
Make Your Inventory Real Time For Customers / Patients

In today's cutting edge world your customers will expect nothing but real time information. Don't worry we are experts at solving this problem.

Alert Customers When New Items Arrive or When Orders Are Ready

A mobile app is an amazing way to directly connect a customer to the dispensary. Send notifications to their devices when new products arrive or when their order is ready for pick up.

Manage your seed 2 sale systems from a tablet or phone

Farm tracker will integrate with all seed to sale systems. This allows you to track and manage all your growth stages directly from a phone or tablet. You can even manage packages!

Register new customers and patients

We make is really simple for registering new customers and patients. After downloading the app or accessing from a browser they can easily register within minutes.
Apps Create A Close Connection Between Customer & Dispensary
In order for a dispensary to reach its full potential mobile content delivery is essential. Here at Codabyte we can help bring your business into the mobile world. Helping you make the right decisions in this ever expanding market place.
What We Offer
Our services have proven to increase your customer base by 24%
24% Increase in customers
Using our services you'll be able to connect with your customers by interacting with devices they use everyday. This is an automatic way to increase loyalty and total customers.
Increase the amount of visits to your app and site
When users start placing orders online this will directly increase the total amount of traffic to your dispensary's website.
More customers means more sales
Connecting more customers and patients with the dispensary is great way to help increase total sales. Having them install the app on their device is one of the greatest ways create a close and long lasting bond with the dispensay.